Romain elég hardcore témával érkezett, amelyet viszont szórakoztató módon tálalt, és így egy remek "R meetup" találkozónak lehettünk részesei 2014. szeptember 3-án:
@romain_francois előadása most kezdődik #rstats és #rcpp témákban, aki siet, még ideér a pizzára és informális részre pic.twitter.com/IETGsphcAe

— r-projekt.hu (@R_projekt) September 3, 2014
Although it was an English-speaking event, this post is published in Hungarian — according to the conventions of this home page.
Az eddig megszokott akadémiai környezettől kicsit távolabb, a BalaBit konferenciatermében találkoztunk, és személy szerint nagyon örültem a sok új arcnak és résztvevőnek — bár a helyszínen kívül gondolom a téma és a nemzetközileg elismert előadó személye is fontos tényező volt a nagy létszámú rendezvénynek: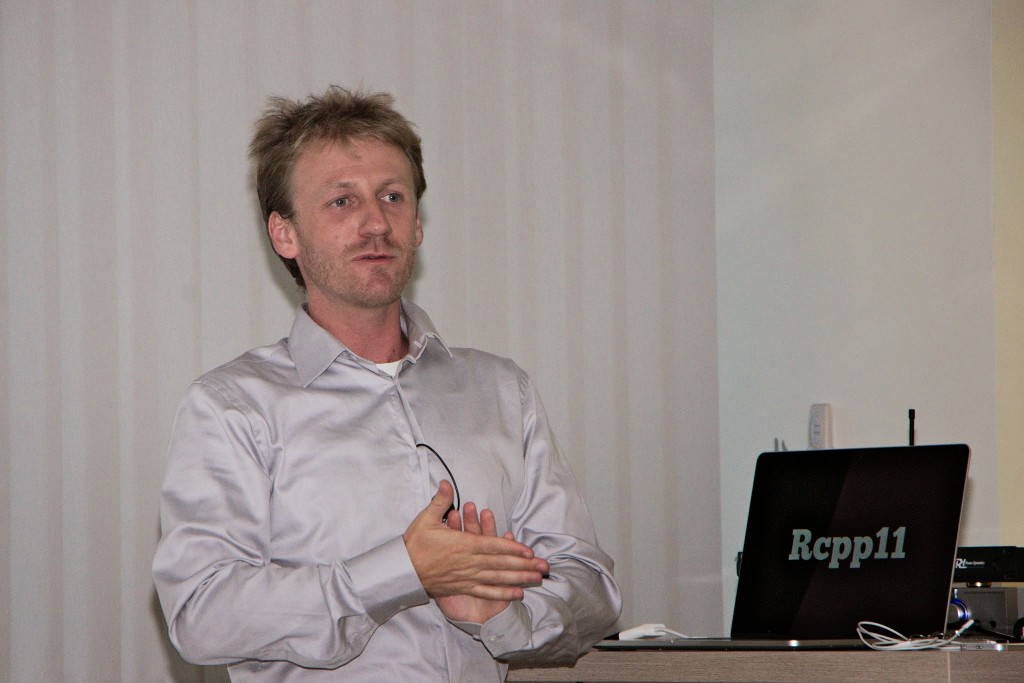 Romain  egy nagyon high-level bevezető után (macskás grafikon?) relatíve gyorsan bedobta a lovak közé a gyeplőt az alábbi demóval:
@R_projekt @romain_francois it was a great (useful and entertaining) talk — except for using #vi instead of #emacs pic.twitter.com/c1srTJA5Ks — Gergely Daróczi (@daroczig) September 3, 2014
Rövidesen további példák követték: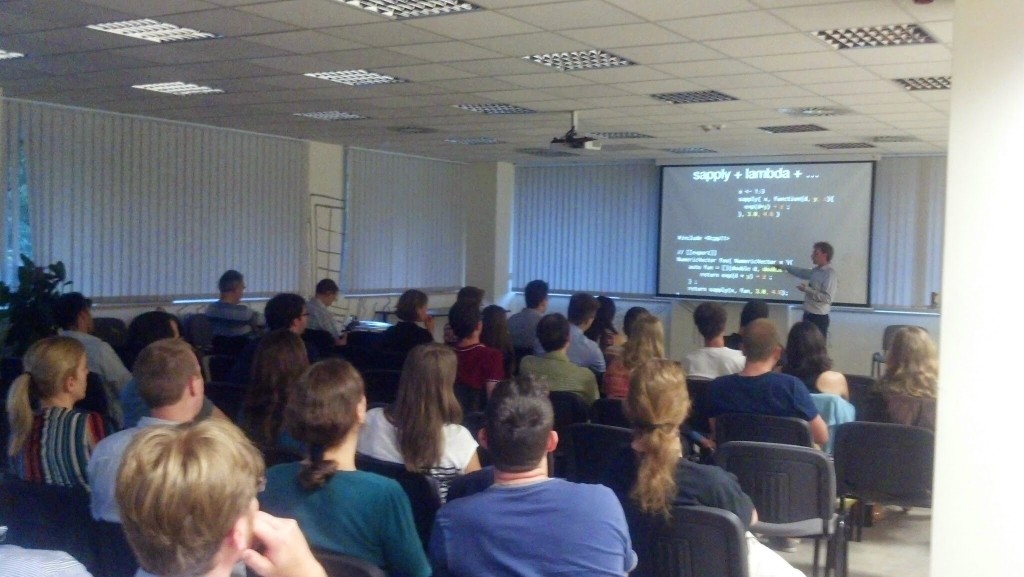 A teljes előadás megtekinthető:
A meetup után az Élesztő nevű helyen folytatódott az eszme- és névjegykártya-csere, amely időszakról készült fényképekkel nem borzolom a kedélyeket — legközelebb tessék személyesen részt venni az R meetupon és azt azt követő informális remek networking alkalmakon:
Budapest R meetup elevator selfie. pic.twitter.com/mvz3lo2m1l

— Romain François (@romain_francois) September 3, 2014
Itt máshol sohasem látott R trükköket leshetünk el a mestertől:
@romain_francois splitting water at #Budapest in a #user2014 t-shirt designed by me. Nice promo, thanks 🙂 http://t.co/jSf7o6NN7b

— Gergely Daróczi (@daroczig) September 4, 2014
És emelhetjük mesteri szintre a "selfie" készítés művészetét: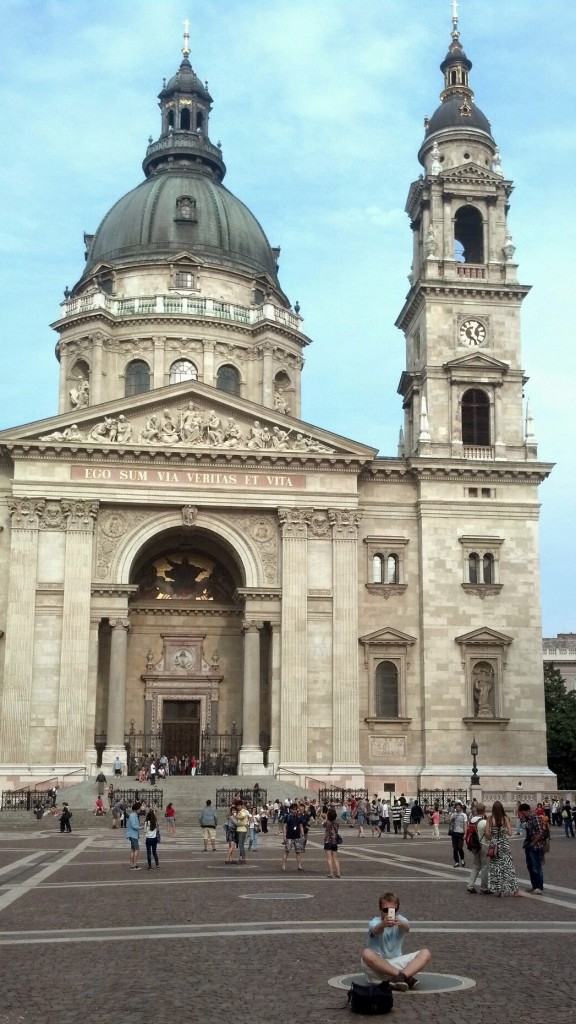 De vissza az eredeti témához: Rcpp11. Remélem, hogy Nektek is hasznotokra válik!